Dentist in Porter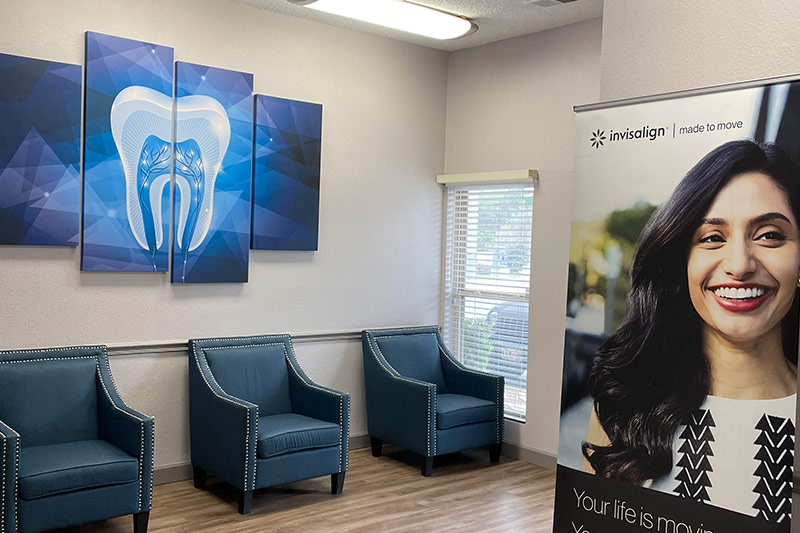 When you come to visit Dr. Price, he will strive to do one thing above all else: treat you exactly how he would want to be treated. That means no more cold, impersonal appointments or simply referring you to another doctor. He'll put in the time to not only give you the healthiest, most beautiful smile possible, but they'll also work to get to know you as a person.
Dr. Price has nearly 40 years of dental experience himself, and in that time, he's learned how to combine the best aspects of service and care all into one conveniently located family dental office. Through our doors, old-school customer service combines with the latest dental technology and techniques the world has to offer. The end result? Gorgeous smiles and a seamless dental experience. After you've come to see us, you'll wonder why you ever went anywhere else.
Dental Emergencies
Dental emergencies are always unexpected, painful, and only occur at the worst times. What is your plan if one of your teeth is knocked out or if your child develops a severe toothache? In Porter, all you have to do is call our dental office to get the fast, professional care that you need. We're happy to accept emergency patients, and we always do our best to see them as quickly as possible after they call in. If you or a loved one are ever in dental pain, we won't keep you waiting.
High-Quality Dentistry
When dentistry is done right, as in it uses a personalized approached paired with the latest available methods and materials, you get a smile that is not only healthy, functional, and beautiful, but one that will stay that way for years to come. That's exactly the kind of dentistry we provide Porter families, and you'll feel the difference for decades to come. Here, we always think about the long-term so you can spend less time in our dental office and more time simply enjoying your smile.
All Ages Welcome
Entire families are always welcome to our dental office. Thanks to our team's experience, we can skillfully treat everyone age 6 months and up! We'll help keep your child safe from cavities and ensure you have a golden smile well into your golden years! No more running between different dental offices to get everything your family needs. Now, you can just come see us and relax while we take care of the rest.