Dentures in Porter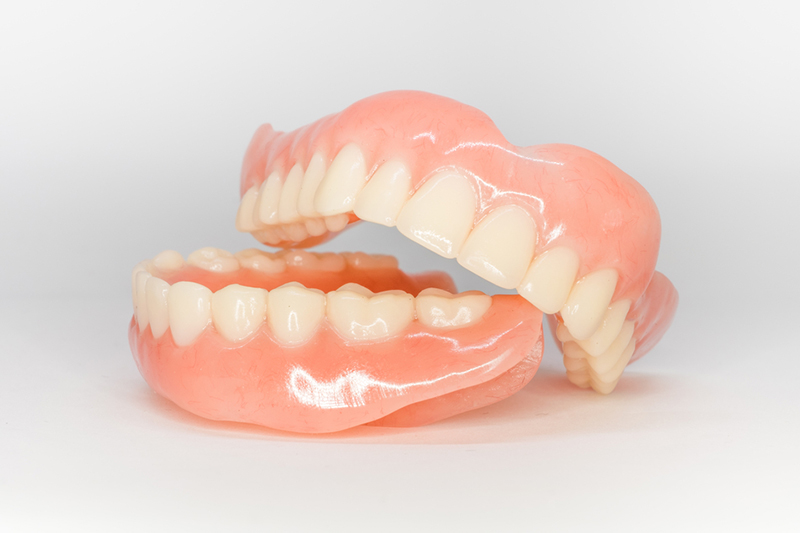 All hope does not have to be lost if you are missing several teeth. Patients who are dealing with significant tooth loss can have their smiles restored with natural-looking dentures. Today's dentures are customized to fit your unique oral structures perfectly -- ensuring that they fit and feel just right. Dental implant-retained dentures are even sturdier. Keep reading to learn more about your options for dentures in Porter, TX, and which type may be best for you.
What Are Dentures?
Dentures have long been trusted as a replacement for a significant number of missing teeth. They are a set of prosthetic teeth affixed into a base that is designed to look like your gum tissue. When worn, they restore a patient's ability to eat, speak, and smile naturally. Dentures are custom-designed to closely match the surrounding teeth can be used anywhere in the mouth.
What Are My Options for Dentures?
A denture can be partial or complete, and fixed or removable. A partial denture replaces missing teeth with some healthy natural ones still remain in the gum line. A complete denture gives you back an entire arch of missing teeth in the upper or lower jaw.
We will discuss your oral health needs and preferences to determine whether you need a removable or fixed denture. A removable denture rests directly on the gum tissue and offers an economical and efficient replacement method. However, it may take awhile to achieve a proper fit. Dental implants are sturdy posts inserted beneath the gum line and can be used to fix a denture into the mouth -- providing significant strength and stability for a partial or complete denture. Not all patients are eligible for dental implants, though.
How Do I Take Care of Dentures?
Denture maintenance requires regular cleaning and routine visits to our dental office. With proper care, a traditional denture can typically last for 5 to 7 years before replacement is required due to gradual changes in the oral structure that occur as a result of tooth loss. An implant-retained denture can last much longer because the jaw bone is stabilized with the comprehensive replacement.
Take care of your dentures properly to help them last for the long haul with the following steps:
Brush and floss a fixed denture and any remaining teeth daily.
Clean a removable denture after each meal.
Wear the denture exactly as directed.
Soak a removable denture in water or a denture cleanser while you sleep.
Place a towel on hard surfaces while you handle a removable denture.
Pay attention to oral sores or discomfort and notify our dental office as soon as possible if these develop.
Contact Us Today
If you are missing teeth or on the brink of tooth loss, don't wait to seek a solution! Dentures can help you smile with full confidence once again. Don't hesitate to get in touch with your dentist in Porter to book a visit today.